Home » Medical Records, Technology, Vendors
EHR Systems Adapt through Apps
Submitted by admin_4281 on April 17, 2013 – 12:02 am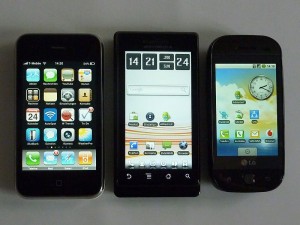 There is a debate on the how effectively EHR systems are reducing costs and improving patient health care in their current state. Health Journalism's article, "Experts Disagree on Value of Electronic Health Records," highlights three big names in the healthcare IT industry and their views on EHR systems.
Farzad Mostashari, the Dept. of Health and Human Services' national coordinator of health IT, believes that EHR systems are the most basic level of healthcare improvement. Mostashari states that improved EHR systems will move beyond data collection and improve the way healthcare is delivered and the methods for patient engagement.
Challenging these claims is Stephen Soumerai. Soumerai is a professor of medicine at Harvard Medical School and he cites a recent study by the Rand Corporation stating that EHR systems will not achieve enough cost reductions to offset the $1.6 trillion investment the U.S. government made in the development of a new and improved healthcare IT system.
Some believe however, that existing EHR methods hold plenty of valuable data.  We just need the proper tools to extract and make useful information out the systems we already have in place.
As the article states:
"Striking a middle ground in the conversation was Ken Mandl, , M.D., M.P.H., director of the intelligent health laboratory at Boston's Children Hospital. He has been working to develop a series of health apps to solve the lack of technology prowess in many of the software packages as well as enable the data, in a secure manner, to be mined in real time by providers and patients alike. 'You can't have an accountable care organization if you can't count,' Mandl said."
Personally developed applications that augment existing EHR systems are going to be responsible for making use of out the existing healthcare IT infrastructure. Programs like Access Integrity's ICDtagger, an information indexing program that can improve the accuracy of records and make important connections among data in a patient's file, can help provide the improved care and reduced cost that current EHR systems are not.
Photo courtesy of Wikipedia.org
Michael Cole, April 17, 2013
Sponsored by ArnoldIT.com, developer of Beyond Search
Tags: EHR (Electronic Health Records), Indexing, Medical Coding