Home » Technology
Health Care in the Social Media World
Submitted by admin_4281 on October 28, 2014 – 2:04 am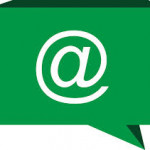 The healthcare field is very busy these days. Between electronic health records (EHRs) and ICD-10, not to mention the Affordable Health Care Act and Meaningful Use, there is much activity taking place. Soon there may be more. Facebook could soon follow other unlikely organizations like Apple, Samsung, and Google into the healthcare field due to their experiments with online support communities for patients and mulling the development of personal health and fitness apps. This interesting information came from The Motley Fool in their article, "Why Facebook Could Become the World's Biggest Healthcare Network."
This isn't completely new territory for Facebook CEO Mark Zuckerberg. In 2012 the company asked users to specify their organ donor status, which caused average daily online organ donor registrations in the United States to increase from 616 to 13,054, according to the American Journal of Transplantation.
There are challenges for any social media platform when it comes to healthcare, privacy being the first and foremost. It will be interesting to see what options are created for folks who want to share their health information in a social environment.
Melody K. Smith
Sponsored by Access Integrity, delivering advanced technology solutions for full and complete compliant processing of medical transactions to the healthcare industry.
Image, http://pixabay.com/en/social-social-media-www-website-349526/ / CC0 1.0
Tags: healthcare applications, Patient Safety, Quality Controls, Security