Home » ICD-10, medical coding
Waiting for Clarification
Submitted by admin_4281 on April 23, 2014 – 2:06 am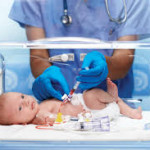 A coalition of health care organizations has sent a letter to the Centers for Medicare & Medicaid Services (CMS) Administrator urging the agency to clarify the ICD-10 implementation delay as soon as possible. Many are waiting for that information before re-launching their strategy to implement the newest coding classification system. iHealth Beat brought this news to our attention in their article, "Coalition Urges CMS To Set Official ICD-10 Compliance Deadline."
Healthcare organizations in the United States are working to transition to ICD-10 code sets that will result in healthcare providers and insurers changing out about 14,000 codes for about 69,000 codes. Earlier this month,  legislation was established that pushes back the ICD-10 compliance date until at least October 2015.
CMS released a statement just this week for the first time since the delay, stating that they would be releasing recommendations very soon.
Medical coding requires specialized expertise and systems tailored to the regulatory requirements in which healthcare providers, hospitals, and doctors deliver their services. During this time of flux, Access Integrity continues to work toward the goal, regardless of the date. The current coding classification system – ICD-9 – works great with our product, as will ICD-10.
Melody K. Smith
Sponsored by Access Integrity, delivering advanced technology solutions for full and complete compliant processing of medical transactions to the healthcare industry.
Photo, http://en.wikipedia.org/wiki/File:ICU_Critical_Care_1.jpg / CC BY-SA 3.0
Tags: ICD-10, Medical Coding