Home » Must Read, Operations
Patients Benefit from Reliable EHR Software even in ICU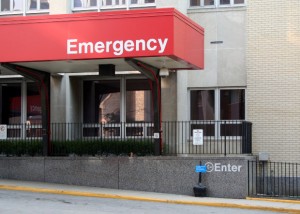 There is a new debate in regards to EHR systems and this one takes place in the ICU. The iHealth Beat article "NEJM Commentary Supports Using EHRs in Critical Care Decisions" stresses the potential benefit of utilizing the EHR's speed and efficiency in order to improve the care of terminally or seriously ill patients who could use the additional monitoring.
Physicians and medical staff can run on borrowed time in emergency situations and swift decisions can determine if a patient survives or passes on. Implementing a system to make an auto call instead of waiting for the human equivalent could be an eventual lifesaver:
"It makes the most sense to use the ICU for the most seriously ill patients or those who stand to benefit the most from critical care and to harness the emerging power of the EHR across the large health systems to evaluate how we can best use a very expensive and limited resource. Reliable, individualized, EHR-based predictions of risk have the potential to improve our ability to triage — and hence care for – patients."
Putting human life in the hands of an EHR might make some patients uncomfortable, but those who experience reliable software can end future debates.  Patients can receive consistent care and avoid unnecessary suffering or tests when medical professionals utilize dependable programming like that provided by Access Integrity. Their patented system offers a customizable platform that encourages improvements in patient care by increasing communication speed and accuracy.
Photo courtesy of Morguefile.com
Jennifer Shockley, February 25, 2013
Sponsored by ArnoldIT.com, developer of Beyond Search
Tags: EHR (Electronic Health Records), Patient Care, Patient Safety