Home » Medical Records, Operations, Technology
Lawmakers Concerned About Hindered Veteran EHRs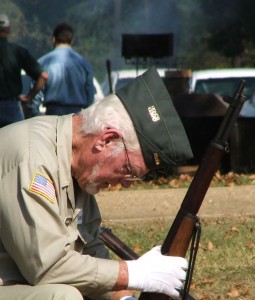 It appears there is bad news for veterans and their medical records, according to Air Force Times in, "Lawmakers Blast Pullback In Health Records." The Pentagon and Department of Veterans Affairs have delayed plans for a single computer system that would monitor and manage service members' health records.  The idea was the system would keep track off all people serving in the armed forces from recruitment until death.
The project has a $4 billion budget and $1 billion has already been spent on technology that has not surfaced.  The Department of Defense and VA were charged with creating an EHR in 2008, but instead of creating a system from scratch it was decided by both departments to augment and alter technology already on the market.  The effort is to trim costs and shorten the timeline.
The Pentagon currently uses the DoD Composite Health Care System and VA uses the Veterans Health Information System and Technology Architecture.  The goal would be to have data shared across the two systems in real-time by the end of the year and patients would be able to download their medical records come May.  There is much doubt circulating around these efforts:
"Lawmakers vowed to hold DoD and VA accountable for building a system that works as it was meant to, improving care, facilitating the transition between active-duty and veteran status and streamlining claims processing.

'I'm disappointed that our nation's two largest government agencies — one of which is the world's foremost developer of high-tech machines and cyber-systems — could not come together on something that would have been so beneficial to those that served,' [Rep. Mike Michaud, D-Maine] said.  'We have just witnessed hundreds of millions of dollars go down the drain.'"
One would think two of the nation's most prominent departments would be able to get their act in order and have a fluid EHR.  As with anything in bureaucracy, things take time to get the proper stamps and paperwork passed, even if it is digital paperwork.  One way the US government and any agency looking at deploying an EHR can trim costs is by employing automating indexing software like Access Integrity.
Photo courtesy of Morguefile.com
Whitney Grace, February 22, 2013
Sponsored by ArnoldIT.com, developer of Beyond Search