Home » Operations
Healthcare Excellence in a Pandemic
Submitted by admin_4281 on April 15, 2022 – 2:02 am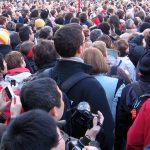 Population health and precision medicine are often set against one another because of the inherent differences in their approaches to health management. However, the COVID-19 pandemic has highlighted some possible collaborations. Healthcare IT News brought this interesting information to our attention in their article, "Navigating the intersections of population health and precision medicine."
Precision medicine is about tailoring medical treatment to the individual characteristics of each patient. Population health is about the health status and health outcomes within a group of people. During the pandemic, precision medicine provided a new paradigm in COVID-19 disease prevention, evaluation and management leading to more precise mitigation strategies, personalized pharmacologic options, as well as new biological therapy developments.
COVID-19 also brought health disparities into sharp focus, and health care organizations relied on population health interventions to address public health, medical and socioeconomic risk factors and to effectively and ethically respond to the needs of their patient communities.
The future of health care in this country depends on increasing participation and improving electronic health record (EHR) functionality. Indexing programs such as ICD Tagger can improve EHR systems by tagging and cross-checking records to increase the accuracy of their data, and save lives.
Melody K. Smith
Sponsored by Access Integrity, delivering advanced technology solutions for full and complete compliant processing of medical transactions to the healthcare industry.
Photo, https://pixabay.com/photos/people-audience-dimensions-334110/
Tags: COVID-19, Patient Care