Home » Medical Records
Moving Beyond Documentation
Submitted by admin_4281 on April 14, 2022 – 2:04 am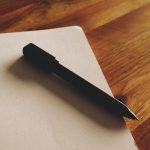 Electronic health record (EHR) documentation burden is not new, but the problem was highlighted during the COVID-19 pandemic as nurses and other clinicians were under growing pressure to provide care to more and more patients during virus surges. This interesting information came to us from MobiHealthNews in their article, "'Much bigger than just a global pandemic': How hospitals can plan crisis EHR documentation."
Usability issues have always been a part of the EHR discussion. Sometimes these problems occur at implementation. Yet, in reality, clinicians oftentimes encounter EHR usability issues during EHR optimization. Common EHR usability issues can put crucial patient safety issues, such as drug dosing, at risk.
Disasters can happen at any time. Some documentation standards can't be cut, like those that are regulatory requirements or are needed for patient safety, like medication adherence. But many hospitals implemented changes to initial screenings, admission assessments and discharge processes.
There are resources to help. Access Integrity is the most advanced semantic technology in the health care industry, delivering accurate and compliant coding suggestions to providers, coders and administrators. This cutting edge application uses the patented, proven, and award-winning Data Harmony® software from Access Innovations to automatically analyze a medical note for context to suggest ICD-10, CPT, and HCPCS codes that will ensure faster reimbursement on medical claims and more confidence that compliance has been met.
Melody K. Smith
Sponsored by Access Integrity, delivering advanced technology solutions for full and complete compliant processing of medical transactions to the healthcare industry.
Photo, https://pixabay.com/photos/pen-working-empty-sheet-business-480220/
Tags: digital transformation, documentation, EHR (Electronic Health Records)