Home » Technology
Healthcare and Digital Technology
Submitted by admin_4281 on April 5, 2022 – 2:04 am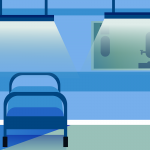 The pandemic has applied pressure to the healthcare industry to accelerate digital transformation, and it also revolutionized how patients think about digital services. TechNative brought this topic to us in their article, "Leaping from legacy systems to leading healthcare technology."
Now that patients have seen the benefits of digital healthcare firsthand, more people support the implementation of these services. In fact, a recent survey found that 80% of people prefer to use digital channels, like online messaging and virtual appointments, when communicating with their healthcare providers at least some of the time.
Healthcare is now under renewed scrutiny to continue progressing towards digitization and embracing new technology. To ensure that this progression is sustainable, the industry must first adopt robust IT frameworks that can support the future growth of technology.
Access Integrity is the most advanced semantic technology in the health care industry, delivering accurate and compliant coding suggestions to providers, coders, and administrators. This cutting edge application uses the patented, proven, and award-winning Data Harmony® software from Access Innovations to automatically analyze a medical note for context to suggest ICD-10, CPT, and HCPCS codes that will ensure faster reimbursement on medical claims and more confidence that compliance has been met.
Melody K. Smith
Sponsored by Access Integrity, delivering advanced technology solutions for full and complete compliant processing of medical transactions to the healthcare industry.
Photo, https://pixabay.com/illustrations/hospital-bed-hospital-room-6633778/