Home » Features, Medical Records, Technology
Fighting Burnout Going Forward
Submitted by admin_4281 on April 4, 2022 – 2:06 am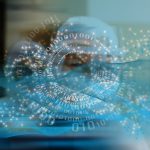 The increasing use of electronic health record (EHR) technology has been a source of frustration for many physicians. However, for leaders in population health care, it is considered a point of optimism. If we as a society are to achieve the ultimate goals in health care – lower cost, higher quality, and improved patient satisfaction – then change is inevitable, and technology will be an important part of that evolution.
The pandemic did not help. The ongoing coronavirus global health emergency has pushed physicians to the breaking point. In one recent survey conducted among healthcare workers, close to 83% of respondents who were doctors reported that the mean pandemic-related burnout score was significantly higher than personal and work-related burnout scores.
However, physician burnout has more to it than just the huge workload that COVID-19 has brought with it and the difficult decisions that need to be made. It's also routine stressors like the IT used to do administrative work.
The COVID-19 pandemic continues to drive many hesitant patients to interact with the digital options available for healthcare. Even beyond that, technology continues to play more of a role inside and outside the doctor's office. Since much of a patient's health depends on the decisions that he or she makes every day — like diligently taking medicine or eating well – technology can help hold patients accountable and get much needed support.
Consumer interest in health news is always high. The same is true for technology. With the two fields converging, the appetite for information will intensify. Consumers want information and they want it now. Smartphone technology, social media and data mining will drive change and shift the future of health care. In just a single generation there has been a fundamental shift in the way people interact with personal technology. Consumers, providers and employers are beginning to demand access to information in order to make the best choices possible.
Today's new physicians would not conceive of documentation without computers. Likewise, these physicians are being trained as members of a team, all of whom rely on other team members' input with the ability to extract the necessary data for crucial clinical and treatment decisions about individual patients as well as the entire population they serve. As more generations of physicians enter the field, there will be fewer "growing pains".
The future of health care in this country depends on increasing participation and improving EHR functionality. Indexing programs such as ICD Tagger can improve EHR systems by tagging and cross-checking records to increase the accuracy of their data, and saving lives.
Melody K. Smith
Sponsored by Access Integrity, delivering advanced technology solutions for full and complete compliant processing of medical transactions to the healthcare industry.
Photo, https://pixabay.com/illustrations/medicine-technology-healthcare-7104394/
Tags: burnout, COVID-19, EHR (Electronic Health Records), health information technology