Home » Technology
Digital in the Pandemic
Submitted by admin_4281 on January 20, 2022 – 2:04 am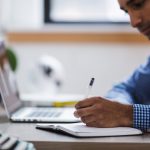 COVID-19 has accelerated society's dependency on digital platforms for news, information and many other tasks that were previously done in person. This interesting topic came to us from MobiHealth News in their article, "Health content verification is the No. 1 ethical decision challenging tech platforms in the COVID era."
As businesses and communities shut down in the name of social distancing, more people turned to their phones and laptops. Unfortunately their sources were not always credible.
When the World Health Organization (WHO) declared a global pandemic, the volume of Twitter conversations about COVID-19 doubled week over week. The problem was that users on Twitter shared links to misinformation sites almost at the same rate as links to credible health websites.
The spread of misinformation and disinformation isn't new, but what has been different during this pandemic is the response by tech platforms. Twitter announced that it was working with global health authorities to identify experts and verify accounts. This shift in philosophy around validation of critical information was solidified when in May the social platform labeled Trump's political tweets "potentially misleading" for the first time, leading to a national debate on freedom of speech.
After the pandemic is over, when we get to the "other side," what will the term "fake news" mean and how will society use digital media to improve healthcare knowledge?
Melody K. Smith
Sponsored by Access Integrity, delivering advanced technology solutions for full and complete compliant processing of medical transactions to the healthcare industry.
Photo, https://pixabay.com/illustrations/fake-fake-news-media-laptop-1903774/
Tags: COVID-19, digital transformation