Home » Data, Medical Records, Technology
Healthcare and Cloud Computing
Submitted by admin_4281 on January 20, 2022 – 2:06 am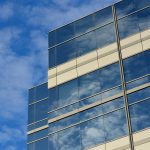 Few computing technologies are creating as much massive long-term societal impact as cloud computing and its ability to revolutionize how consumers and businesses use computers and software applications. The cloud computing market in the healthcare sector is a great example. PR Newswire brought this interesting information to us in their article, "Healthcare Cloud Computing Market Expected To Reach USD $52 Billion By 2026."
It was growing on its own but it has gotten a boost from the COVID-19 pandemic. In a recent survey, it was reported that there were no specific applications providers wouldn't host in the cloud.
The use of the cloud moves data center infrastructure outside of the organization. Over the past several years, many hospitals and health systems have embraced the cloud for running critical applications, aggregating vast amounts of clinical data online and fundamentally changing the way health systems communicate with patients and their families.
The future of healthcare in this country depends on increasing participation and improving EHR functionality. Indexing programs such as ICD Tagger can improve EHR systems by tagging and cross-checking records to increase the accuracy of their data, and save lives.
Melody K. Smith
Sponsored by Access Integrity, delivering advanced technology solutions for full and complete compliant processing of medical transactions to the healthcare industry.
Photo, https://pixabay.com/photos/office-building-cloud-enterprise-1377047/
Tags: cloud computing