Home » Data, Features, Medical Records
Using Health Information Management
Submitted by admin_4281 on January 10, 2022 – 2:06 am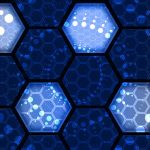 Healthcare organizations and health information management (HIM) professionals are constantly looking for the most efficient means to manage the data while making it easily accessible. They are continuously looking for new tools and processes to make that task possible.
As semantic technology continues to evolve, it is being used in a variety of applications, including data analysis, medical coding and billing. Like other natural language processing (NLP) coding applications, products like ICD Tagger employ a proven, rule-based engine created by taxonomists and medical linguistics experts specifically for the indexing of electronic medical records (EMRs). Their patented concept extractor software analyzes text in medical records and recommends relevant codes that will significantly increase coder productivity and efficiency.
There are other companies that offer similar technology. Very few companies are employing the necessary technology to analyze text in an electronic medical record (EMR), and those that do don't sell or license their technology. Access Integrity does.
There are many challenges when implementing a new process. However, electronic records are here, whether we like it or not. So finding a way to embrace them, avoid dangerous record errors, and ensure appropriate medical coding should be the goal. Healthcare providers who adapt to the arrival of digital technologies in the field will be empowered along with patients.
EHR implementation involves many steps, from digital archiving to medication management, and indexing software can help ensure all the processes work together as one. The numerous advantages of EHR systems are hard to ignore and are likely to convince any that are hesitant to join the crowd. The reasons go beyond the typical generalities one hears when mentioning any sort of software implementation and identify very specific differences made by the technology in medical practices.
Medical files have morphed into coded charts that contain everything from allergies to potential medical conditions and diagnosis, so accuracy is of the utmost importance. Successful medical professionals put patient care and safety first when utilizing Access Integrity, which offers an innovative indexing system that reduces medical coding mistakes by identifying possible fraud or incorrect code tags.
Analytics have proven beneficial to all organizations and makes them better positioned for the future. This is true for the providers as well. As healthcare organizations manage ICD-10, and soon, ICD-11, the opportunity exists now for healthcare organizations to realize the competitive edge that readiness can deliver. Workflow-enhancing search tools can be leveraged to decrease clinicians' documentation time by providing access to a provider-friendly search engine that allows physicians to use terms familiar to them, such as abbreviations or synonyms.
Melody K. Smith
Sponsored by Access Integrity, delivering advanced technology solutions for full and complete compliant processing of medical transactions to the healthcare industry.
Photo, https://pixabay.com/en/technology-internet-network-data-3464633/