Home » Fraud
Hospice Fraud and Scam
Submitted by admin_4281 on December 13, 2021 – 2:04 am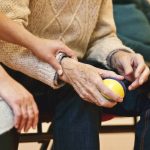 Fraud didn't stop for the pandemic. Recently, two hospice doctors and a nurse involved in a $40 million Medicare scam have been sentenced to a combined 23 years in prison. This interesting information came to us from Health Exec in their article, "Trio of hospice employees sentenced to federal prison in $40M Medicare scheme."
According to the Department of Justice, Bradley Harris, CEO of now-shuttered Novus Health Services, pleaded guilty in March and testified against his former employees in May. He and his former employees frequently admitted patients into hospice who did not medically qualify for such care and submitted false claims to Medicare and Medicaid.
Hospice fraud can be classified into a few different categories. These categories include billing fraud, improper care/abuse and kickbacks.
Fraud, waste and abuse is especially despicable because of the potential neglect for terminally ill patients in addition to the theft perpetuated upon the taxpayer by these schemes.
Melody K. Smith
Sponsored by Access Integrity, delivering advanced technology solutions for full and complete compliant processing of medical transactions to the healthcare industry.
Photo, https://pixabay.com/photos/ball-people-old-elderly-man-2585603/
Tags: fraud, fraudulent billing, healthcare fraud, hospice, Medicare Fraud