Home » Data, Fraud
Data and Fraud
Submitted by admin_4281 on November 11, 2021 – 2:04 am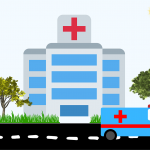 The Centers for Medicare & Medicaid Services' (CMS) Center for Program Integrity (CPI) has awarded an application programming interface (API) implementation contract that has in its objectives, boosting data sharing for fraud detection. EHR Intelligence brought this to our attention in their article, "CMS API Implementation Contract Boosts Data Sharing, Fraud Detection."
There are constant efforts and plans being made to deter, identify and stop fraudulent behavior across all industries, but especially in the world of healthcare.
This particular effort will enable system users, such as law enforcement officials and the Office of the Inspector General (OIG), to access and analyze real-time data to expose Medicare and Medicaid fraud, waste and abuse.
The implementation of electronic health records (EHRs) can hinder fraudulent behavior among staff, or help prevent the appearance of fraudulent behavior. Healthcare professionals who utilize ICD Tagger have the tools of over three decades of experience at their fingertips, including cross-referencing and error flagging, which when combined can help eliminate fraud. This customizable platform works with the healthcare industry to ensure a level of excellence, regardless of office size.
Melody K. Smith
Sponsored by Access Integrity, delivering advanced technology solutions for full and complete compliant processing of medical transactions to the healthcare industry.
Photo, https://pixabay.com/illustrations/hospital-ambulance-medical-health-6318081/