Home » Fraud
Fraud Investigations Continue
Submitted by admin_4281 on November 9, 2021 – 2:02 am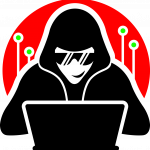 A physician in Michigan has been convicted in a more than $100 million healthcare fraud and money laundering scheme and is facing a maximum penalty of life in prison. Becker's Hospital Review brought this interesting topic to our attention in their article, "Michigan physician convicted in $100M healthcare fraud case."
This is just another in a long list of healthcare fraud incidents. Fraud is a billion-dollar business and that number increases every year. Traditional methods of data analysis have long been used to detect fraud. Unfortunately, they require complex and time-consuming investigations that deal with different domains of knowledge like finance, economics, business practices and law.
Electronic health records (EHRs) can hinder fraudulent behavior among staff, or help prevent the appearance of fraudulent behavior. Healthcare professionals who utilize ICD Tagger have the tools of over three decades of experience at their fingertips, including cross-referencing and error flagging, which when combined can help eliminate fraud. This customizable platform works with the healthcare industry to ensure a level of excellence, regardless of office size.
Melody K. Smith
Sponsored by Access Integrity, delivering advanced technology solutions for full and complete compliant processing of medical transactions to the healthcare industry.
Photo, https://pixabay.com/illustrations/hacker-computer-cybersecurity-fraud-6382413/
Tags: fraud, healthcare fraud