Home » Data, Features, Operations
Data Informatics in Healthcare
Submitted by admin_4281 on October 18, 2021 – 2:06 am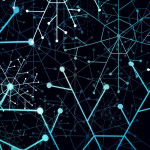 Health informatics is a term that describes the acquisition, storage, retrieval and use of healthcare information to foster better collaboration among a patient's various healthcare providers. Health informatics plays a critical role in the push toward healthcare reform.
Health informatics represents the intersection of information technology and design and the delivery of health care services. As new health care technologies emerge, a wealth of data is available to help professionals provide quality patient care.
However, it has never been more important for health informatics professionals to understand how to leverage data, build effective information tech systems and share insightful discoveries and information access across organizations.
Companies, hospitals and other care centers make up the chain of facilities that team up to provide care to patients. Each facility in this chain must be able to communicate with all of the other facilities. They must be able to share data quickly, accurately and securely. The healthcare workers, nurses and doctors have to combine their expertise, training and experience not only to provide the correct care to each patient but also to improve their techniques and processes.
What is the difference between health informatics vs. health information management? Health information management refers to the practice of acquiring, analyzing and protecting digital and traditional medical information vital to providing quality patient care.
Health informatics professionals are responsible for ensuring that the correct information is available when and where it's needed, while at the same time making sure it's the highest quality data with confidentiality and security.
Health informatics personnel study the communication between and the efficiency of all of the facilities in the care chain. Their efforts are the driving force behind process improvement and the maintaining of stellar care.
The use of informatics is seen in a multitude of processes within the clinical setting. Whether inpatient or outpatient, clinicians and patients utilize online portal systems, electronic medical records, data collection devices such as vital sign machines and glucometers, as well as personal data devices and email, to name just a few. When considering these systems and how they affect the process and flow of the clinical setting, it is important to not only consider the technology at hand but also the workflow and the data collection process.
The use of healthcare informatics is not only prevalent in the clinical setting but also in the managerial setting. It is crucial for those in managerial positions to utilize these information systems to aid their work and the work of their staff while being mindful to set limits and standards.
Melody K. Smith
Sponsored by Access Integrity, delivering advanced technology solutions for full and complete compliant processing of medical transactions to the healthcare industry.
Photo, https://pixabay.com/illustrations/network-points-technology-6088549/
Tags: data, health informatics