Home » Medical Records, Technology
Flexibility in Healthcare
Submitted by admin_4281 on September 22, 2021 – 2:02 am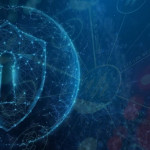 Within the last year, healthcare organizations have had to be proactive in their efforts to align the health industry's cybersecurity efforts to include medical device security. The COVID-19 pandemic increased the risk and potential damage. The positive changes occurring to the medical device ecosystem are accompanied by the new cybersecurity risks being introduced. Healthcare IT News brought this information to our attention in their article, "Mayo Clinic's strategies for securing medical devices."
Mayo Clinic in Rochester, Minnesota has evaluated and operationalized medical device security technology. It found limitations with traditional cybersecurity solutions, a need for a more targeted technology and best practices for implementing a medical device security solution.
The healthcare digital transformation is revolutionizing the medical industry and is transforming today's expanding medical device ecosystem.
Melody K. Smith
Sponsored by Access Integrity, delivering advanced technology solutions for full and complete compliant processing of medical transactions to the healthcare industry.
Photo, https://pixabay.com/illustrations/cybersecurity-digital-security-5642004/