Home » Data
Data Driving Better Healthcare
Submitted by admin_4281 on September 23, 2021 – 2:02 am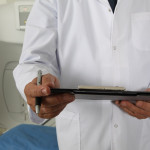 Efficiency is always a goal, but in the healthcare industry it is a priority when it comes to chronic disease management. The introduction of big data analytics has helped pave the way for a faster and more coherent method of care. Health IT Analytics brought this interesting topic to our attention in their article, "Big Data Analytics Finding Gaps in Chronic Disease Management Care."
Big data analytics works to gather information from different sources such as claims, medical records and lab systems. By bringing all this information together, providers can better understand a patient's health, allocate resources to those who need them most, and measure health outcomes. This large spectrum of information has proven to be a helpful resource in chronic disease management care. 
In order to reduce chronic disease occurrence, big data analytics can offer healthcare providers insight into high-risk patients, allowing the opportunity for providers to intervene even if patients are asymptomatic.
Melody K. Smith
Sponsored by Access Integrity, delivering advanced technology solutions for full and complete compliant processing of medical transactions to the healthcare industry.
Photo, https://pixabay.com/photos/doctor-tomograph-i-am-a-student-1228627/
Tags: data, disease management, Patient Care