Home » Data, Medical Records, Technology
Value-Based Care and Analytics
Submitted by admin_4281 on September 24, 2021 – 2:04 am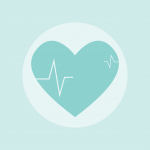 Healthcare systems that made creating high-quality and value-based care a top priority are reaping the benefits. Health IT Analytics brought this news to our attention in their article, "Predictive Analytics Helps Providers Address Total Cost of Care."
Predictive analytics can support population health management, financial success, and better outcomes across the value-based care continuum.
As healthcare organizations develop more sophisticated big data analytics capabilities, they are beginning to move from basic descriptive analytics towards the realm of predictive insights.
Southwestern Health Resources (SWHR) used clinical data and predictive analytics to put a total cost of care plan in place to provide affordable and quality care to thousands of patients and cost-effective care for their employers.
The future of health care in this country depends on increasing participation and improving electronic health record (EHR) functionality. Predictive analytics can enhance indexing programs such as ICD Tagger and improve EHR systems by tagging and cross-checking records to increase the accuracy of their data, and saving lives.
Melody K. Smith
Sponsored by Access Integrity, delivering advanced technology solutions for full and complete compliant processing of medical transactions to the healthcare industry.
Photo, https://pixabay.com/vectors/hearth-liver-medic-hearth-stroke-1674896/
Tags: analytics, data, value-based care