Home » Data, Features, Operations, Technology
Protecting Data from Cyberattacks
Submitted by admin_4281 on September 20, 2021 – 2:06 am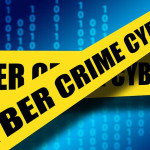 While cyberattacks on the healthcare industry may pose immediate health risks to patients, with consequences like hospitals closing and procedures needing to be rescheduled, data breaches are also a concern. We are all aware of recent headlines about data breaches of personal information and similar cyber incidents, from the theft of 145 million records from a major credit reporting agency to reports about ransomware shutting down businesses.
Major breaches in the healthcare industry are becoming all too common. And when they happen, they often involve massive amounts of valuable personal data.
The type of information that hackers have the potential to access could create problems for those affected for years to come, and not only financially. If a hacker used stolen information to engage in medical identity fraud, it could inadvertently result in harm to the victim. For instance, if the perpetrator does not share the same blood type as the victim, someone could receive a transfusion of the wrong type.
Currently, insurers aren't required to encrypt consumers' data under a 1990s federal law that remains the foundation for healthcare privacy in the Internet age. The main federal health privacy law — the Health Insurance Portability and Accountability Act, or HIPAA — encourages encryption, but doesn't require it.
The ever-expanding sale of our medical information is also creating some anxiety, not just among privacy advocates, but among health industry insiders as well. The entire health care system depends on patients trusting that their information will be kept confidential. As more learn that others have insights into what happens between them and their medical providers, they may be less willing to describe their conditions or even seek help at all.
Gathering this information is much easier now with technology and electronic health records (EHRs), but a few decades ago the data was collected manually. For example, photographing thousands of prescription records at pharmacies for hundreds of clerks to transcribe.
In our digital healthcare world, the reliable availability of accurate health data to clinicians is critical to care delivery and any disruption in access to that data can delay care or jeopardize diagnosis.
Melody K. Smith
Sponsored by Access Integrity, delivering advanced technology solutions for full and complete compliant processing of medical transactions to the healthcare industry.
Photo, https://pixabay.com/en/internet-crime-cyber-criminal-1862312/
Tags: cyberattacks, data breach