Home » Features, Fraud
Fraud and Health Tech
Submitted by admin_4281 on September 13, 2021 – 2:06 am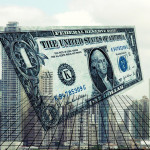 Health care fraud in the United States is estimated to cost $270 billion every year. Approximately 10 percent of our nation's health care expenses are attributed to healthcare fraud. Health care scams are constantly evolving and current detection techniques and whistleblowers only uncover a small fraction.
Fraud activity increases the country's health care costs to hospitals, insurance companies, and the government. This burden then translates to higher costs for United States taxpayers and increased consumer insurance premiums.
The majority of the United States health care fraud has been focused on the major public program – Medicare. The yearly financial loss from Medicare fraud has been estimated at about $54 billion.
In recent years, many new programs and partnerships with government agencies have been developed to combat Medicare fraud. Medicare fraud has been a persistent crime, and laws and policies alone have not been enough to control it. With investments in government partnerships and new systems, the United States can reduce the number of Medicare fraud cases. There have also been many new technologies developed to counteract fraudulent behavior. Some of those are using machine learning based technology to detect and stop fraud trends.
When electronic health records (EHRs) first became part of the healthcare provider scene, some professionals were concerned about the potential to game the system. They perceived the possibility of providers obtaining payments to which they were not entitled, as well as the possibility of downright fraudulent behavior becoming prevalent. The Centers for Medicare and Medicaid Services (CMS) has claimed that they have proof that EHR systems are producing "cloned" medical records, resulting in evaluation and management billing higher levels for hospital emergency and clinic visits. CMS states that some hospitals are using their electronic systems to upcode the severity of the patients' condition in order to bill for higher-level visits.
As the money spent on health care continues to rise, the impact is only going to grow. More and more criminal organizations are targeting the health care industry, especially as greater use of EHRs and other health IT makes it easier for those groups to steal data to commit medical identity theft and other scams.
Health care costs are rising, partly as a result of fraud, and everyone is being affected, including patients, providers and insurance companies.
Melody K. Smith
Sponsored by Access Integrity, delivering advanced technology solutions for full and complete compliant processing of medical transactions to the healthcare industry.
Photo, https://pixabay.com/en/panama-papers-scandal-dollar-1313623/