Home » Features, Technology
Digital and Holistic Healthcare
Submitted by admin_4281 on September 6, 2021 – 2:06 am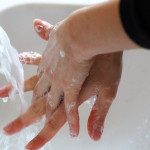 The past year and a half has been eye-opening for the healthcare industry. The shift from a predominantly in-person culture to one where virtual care interactions are mainstream has enabled providers to continue to support patients while minimizing risk. But at the same time, it has shone a light on health and care disparities tied to the ability of individuals to access care and resources from their homes. What has been easy for some has proved onerous for others.
Health starts at homes, in schools, at workplaces, and within communities. We know that taking care of ourselves by eating well and staying active, not smoking, getting the recommended immunizations and screening tests, and seeing a doctor when we are sick all influence our health.
Our health is also determined in part by access to social and economic opportunities. These are the resources and support available in our homes, neighborhoods, and communities. It is also the quality of our schooling, the safety of our workplaces, the cleanliness of our water, food and air. The conditions in which we live explain in part why some Americans are healthier than others and why Americans more generally are not as healthy as they could be. These are known as social determinants of health (SDOH).
There has been long-standing recognition in healthcare of the impact of meaningful and trusting relationships between care providers and health plan members and its effect on positive behaviors and outcomes. The past year has only amplified the value of those healthcare relationships, particularly as the reliance on digital and virtual health engagement and management has become more pervasive.
Mobile is an obvious starting point for digital health engagement. However, not all digital health platforms are created equal. These solutions are most effective when they possess key characteristics to support improved health experience and outcomes.
With business and school closures due to the coronavirus, the quarantine and social distancing have disrupted many people's personal and professional lives and routines, hammering home the need for healthcare organizations to approach comprehensive care differently.
The future of health care in this country depends on increasing participation in digital health technologies and improving the functionality of electronic health records (EHR) and their tools. Indexing programs such as ICD Tagger can improve EHR systems by tagging and cross-checking records to increase the accuracy of their data, and saving lives.
Melody K. Smith
Sponsored by Access Integrity, delivering advanced technology solutions for full and complete compliant processing of medical transactions to the healthcare industry.
Photo, https://pixabay.com/photos/washing-hands-wash-hands-hygiene-4940148/
Tags: COVID-19, EHR (Electronic Health Records), telemedicine