Home » Data
Healthcare Data in a Public Health Crisis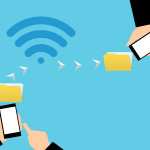 Pressure is mounting for healthcare companies and government organizations to better manage individual health concerns, serve more patients and reassure communities during a world health crisis. It isn't exactly a cake walk. This interesting topic came to us from AiThority in their article, "Big Data, Better Healthcare."
Leveraging data for safer, better and more accurate decision-making has never been more critical. Sharing data is easier, data silos are easier to tear down and collectively, we can fight the pandemic with data.
When emotions and stakes are high, data-driven decision-making can help unleash the path of least resistance to address positive outcomes across clinical, financial and operational workflows.
Traditionally, the immense amounts of data produced by patients and doctors was confined to paper records in a doctor's filing cabinet. Electronic health records (EHRs) are revolutionary because they enabled health data and medical records to be far more portable, and move between multiple doctors and clinics more efficiently. Never before has that mobility been more in demand.
Melody K. Smith
Sponsored by Access Integrity, delivering advanced technology solutions for full and complete compliant processing of medical transactions to the healthcare industry.
Photo, https://pixabay.com/illustrations/wifi-direct-technology-file-4086902/
Tags: COVID-19, healthcare data security, public health crisis