Home » Fraud
Fraud in Healthcare Soars
Submitted by admin_4281 on March 2, 2021 – 2:02 am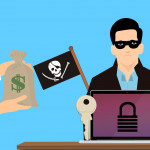 Fraud, data breaches and invasive scam attempts like ransomware attacks result in costs. Those costs can be monetary, but they also include a cost not measured in dollars. Fierce Healthcare brought this interesting topic to our attention in their article, "Could patients be at risk during a hospital cyberattack? It depends how far hackers are willing to go, expert says."
Even as they simultaneously struggle to confront a nationwide surge in COVID-19 cases, healthcare systems are trying to protect themselves and their patients from cyberattacks.
In one recent incident, a woman seeking emergency treatment for a life-threatening condition died after a ransomware attack crippled a nearby hospital and forced her to obtain services from a more distant facility.
Hackers have threatened the confidentiality of medical information through data breaches where they obtain Social Security numbers or financial data. But if hackers threaten the integrity of medical data, such as by changing laboratory values or hacking a remote medical device, that could pose a very real danger to patients.
Melody K. Smith
Sponsored by Access Integrity, delivering advanced technology solutions for full and complete compliant processing of medical transactions to the healthcare industry.
Photo, https://pixabay.com/illustrations/ransomware-cyber-crime-attack-5231739/
Tags: fraud, healthcare fraud, Medicaid Fraud