Home » Medical Records, Technology
Telehealth and Burnout
Submitted by admin_4281 on October 28, 2020 – 2:06 am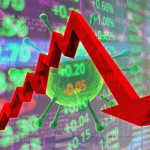 Telehealth has grown beyond imagination during the pandemic. Has it grown too much? MedPage Today brought this news to our attention in their article, "The Telehealth Bubble's Uncertain Future; Roots of Physician Burnout."
Some experts argue that telehealth expansion is here to stay, but the details of how exactly the technology will be integrated into patient care over the long-term is not definite.
Physician burnout and telehealth go hand-in-hand as victims of the pandemic. Burnout existed prior, but has been significantly impacted as the pressure of the pandemic squeezed what resources were available, even tighter. An issue long before COVID-19 has only gotten worse during the pandemic.
When the subject of burnout in healthcare is raised, perhaps the highest profile victim is the physician. Without doubt, they are under a lot of stress – especially during a pandemic where they are regularly making life and death decisions.
Now, regardless of opinion, clinicians have been forced to pick up telemedicine and incorporate digital health into practices.
Melody K. Smith
Sponsored by Access Integrity, delivering advanced technology solutions for full and complete compliant processing of medical transactions to the healthcare industry.
Photo, https://pixabay.com/photos/virus-medical-finance-technology-5115035/
Tags: burnout, EHR (Electronic Health Records), telemedicine