Home » Data, Medical Records, Uncategorized
Social Inequities Revealed in Pandemic
Submitted by admin_4281 on October 27, 2020 – 2:02 am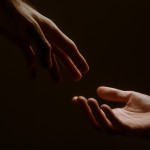 The COVID-19 pandemic has posed a serious test to the health care system. Non-medical factors, or social determinants of health (SDOH), are gaining prominence in the public conception of what an adequate health care system offers patients. This interesting topic came to us from State of Reform in their article, "Educating consumers on SDOH terminology."
Social disparities, such as race, income, housing, education and more have been widened even further by pandemic. A spotlight has shone on the health care inequities.
The World Health Organization defines SDOH as the "conditions in which people are born, grow, work, live and age…" Healthy People 2020 defines SDOH in five inter-related domains: economic stability, education, social and community context, health and health care, and neighborhood and built environment. Some may tend to interpret SDOH from a "deficit" frame, but it is equally important SDOH can also be framed as "asset-based" or protective factor of good health.
Melody K. Smith
Sponsored by Access Integrity, delivering advanced technology solutions for full and complete compliant processing of medical transactions to the healthcare industry.
Photo, https://pixabay.com/photos/hands-hand-together-prayer-5216585/
Tags: data, EHR (Electronic Health Records), sdoh, social determinants of health