Home » Operations
Understanding Concierge Medicine
Submitted by admin_4281 on October 27, 2020 – 2:06 am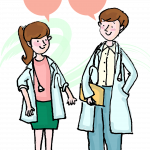 Under the membership medicine umbrella, concierge models usually accept insurance while direct primary care generally does not. However, in certain situations and markets, concierge physicians have launched thriving payer-free practices in an effort to simplify payment arrangements for themselves and their patients. Medical Economics brought this interesting information to our attention in their article, "Practicing with, and without, payers."
Concierge medicine is a form of membership in which doctors provide medical care to patients generally providing 24/7 access, a cell phone number to connect directly with their physician, same-day appointments, visits that last as long as it takes to address their needs and varying other amenities.
The decision to stay in-network or remain outside of it is a personal one for physicians and usually not based on finances. They often make the decisions based on their perception of how they can make it easier for their patients to receive care. On average, 87% of a concierge physician's revenues come from members paying an annual fee, while only 13% of revenues are realized through insurance reimbursement.
Melody K. Smith
Sponsored by Access Integrity, delivering advanced technology solutions for full and complete compliant processing of medical transactions to the healthcare industry.
Photo, https://pixabay.com/illustrations/man-couples-men-s-and-women-s-1957067/
Tags: concierge medicine