Home » Fraud
Health Care Fraud Never Goes Away
Submitted by admin_4281 on July 23, 2020 – 2:02 am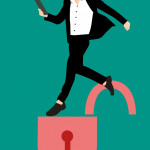 There is little in the headlines these days that contains anything other than the coronavirus, except for fraud. This topic was brought to us by The National Law Review in their article, "Former Nurse Practitioner Blows Whistle on Alleged Fraud by Family Physician."
A Knoxville, Tennessee family physician and his practice has agreed to pay $285,000 to resolve allegations of improper billing to government healthcare programs in violation of the False Claims Act. Allegedly they submitted billings at inflated rates to Medicare, TennCare and TRICARE from 2013 through 2019.
Because government healthcare programs have different rates for services provided by physicians and non-physician providers such as nurse practitioners, they are accused of billing for the inappropriate rate for the provider.
Fraudulent billing practices contribute to the rising cost of health care and cheat taxpayers out of billions of dollars each year. The National Health Care Anti-Fraud Association estimates that 3% of the more than $2 trillion spent on health care is lost to fraudulent activity.
Melody K. Smith
Sponsored by Access Integrity, delivering advanced technology solutions for full and complete compliant processing of medical transactions to the healthcare industry.
Photo, https://pixabay.com/illustrations/hacker-security-fraud-attack-3349341/