Home » Fraud
Pandemic Spurs Fraud
Submitted by admin_4281 on June 10, 2020 – 2:04 am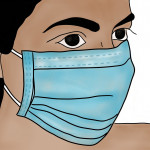 Fraudulent behavior is always wrong, but in a time of stress and crisis, those who take advantage of the situation for their own gain is exceptionally evil. This news came to us from All On Georgia in their article, "Ga Man Arrested for Scheme to Defraud Benefit Programs Related to COVID-19."
A Georgia man will appear in court for his alleged role in a conspiracy to defraud federally funded and private health care benefit programs by submitting fraudulent testing claims for COVID-19 and genetic cancer screenings. He is charged with one count of conspiring to violate the Anti-Kickback Statute and one count of conspiring to commit health care fraud. He was arrested at his home this week by special agents of the FBI.
"Individuals seeking to fraudulently profit during the COVID-19 global pandemic undermine the government's response, jeopardize medical professionals and endanger the public," Special Agent-in-Charge Leigh-Alistair Barzey, Defense Criminal Investigative Service (DCIS), Northeast Field Office, said.
Melody K. Smith
Sponsored by Access Integrity, delivering advanced technology solutions for full and complete compliant processing of medical transactions to the healthcare industry.
Photo, https://pixabay.com/illustrations/coronavirus-corona-protection-virus-5012513/
Tags: fraudulent billing, Medicaid Fraud, Medicare Fraud, Patient Safety, Security