Home » Technology
Addressing the Critical Anxiety of Caregivers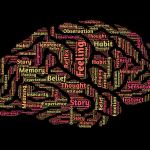 Physician burnout was already a critical situation before the pandemic hit. Health professionals on the front lines are now facing frightening realities and the resulting anxiety is a very real potential for burnout. EurekAlert! brought this topic to us in their article, "Mindfulness app may help address physician anxiety, burnout."
Health care providers are under tremendous pressure. In fact, a 2014 study found that nearly half of all physicians experience significant symptoms of burnout, and further research suggests that the risk is particularly high for those who perceive that they aren't in control of what unfolds around them. That is in 2014 – what about 2020?
A team of researchers have been working to address these conditions with a smartphone-app mindfulness training program called Unwinding Anxiety. "Clinicians need effective tools to help them reduce anxiety and burnout," said Dr. Jud Brewer, director of research and innovation at the Mindfulness Center at Brown University. "Digital therapeutics are an ideal solution because people can use them in small doses, at home, on their own schedule. The app-based mindfulness training that we studied does just that: It provides short daily trainings — about 10 minutes per day — that people can access from their smartphone, and it gives them tools they can use throughout the day."
Melody K. Smith
Sponsored by Access Integrity, delivering advanced technology solutions for full and complete compliant processing of medical transactions to the healthcare industry.
Photo, https://pixabay.com/illustrations/mind-brain-mindset-perception-544404/
Tags: burnout, physicians