Home » Data, Technology
Health Tech's Future is Bright
Submitted by admin_4281 on February 28, 2020 – 2:06 am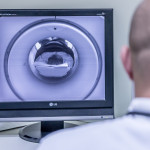 Healthcare technology refers to any IT tools or software designed to boost hospital and administrative productivity. It can give new insights into medicines and treatments, or improve the overall quality of care provided. Today's healthcare is a $2 trillion industry. Arabian Business brought this interesting information to our attention in their article, "Harnessing technology to revolutionise healthcare."
From artificial intelligence (AI), analytics and cloud services to electronic health records (EHRs), revenue cycle and telemedicine tools — health technologies are changing. Advancements in medical technology have allowed physicians to better diagnose and treat their patients since the beginning of the professional practice of medicine. Thanks to the continuous development of technology in the medical field, countless lives have been saved and the overall quality of life continues to improve over time.
With more and more hospitals and practices using medical technology like mobile devices on the job, physicians can now have access to any type of information they need – from drug information, research and studies, patient history or records, and more – within mere seconds.
Melody K. Smith
Sponsored by Access Integrity, delivering advanced technology solutions for full and complete compliant processing of medical transactions to the healthcare industry.
Photo, https://pixabay.com/photos/mri-magnetic-resonance-imaging-2813908/
Tags: analytics, artificial intelligence, EHR (Electronic Health Records), technology