Home » Data, Medical Records
Mining Data with Natural Language Processing
Submitted by admin_4281 on February 27, 2020 – 2:02 am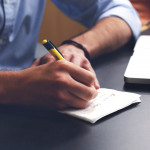 Data extracted from Amazon Comprehend Medical, a software that mines patient health records, now has the potential to be linked to select medical ontologies. Becker's Hospital Review brought this interesting topic to our attention in their article, "Amazon's EHR-mining tool adds ontology linking feature."
Launched over a year ago, the software uses natural language processing (NLP) and machine learning to highlight data points like medical condition and clinical trial reports, from electronic health records (EHRs) and clinical notes. This enables physicians to use the data to inform a patient's care.
The ontology-linking application programming interfaces allow clinicians to detect medication and medical conditions in unstructured clinical text. The majority of health and patient data is stored as unstructured medical text, such as medical notes, prescriptions, audio interview transcripts, and pathology and radiology reports. It is an important step to identify this information, which either requires data entry by high skilled medical experts, or teams of developers writing custom code and rules to try and extract the information automatically, until now.
Melody K. Smith
Sponsored by Access Integrity, delivering advanced technology solutions for full and complete compliant processing of medical transactions to the healthcare industry.
Photo, https://www.pexels.com/photo/writing-notes-idea-class-7103/
Tags: artificial intelligence, data, data mining, EHR (Electronic Health Records), machine learning, natural language processing, ontology