Home » Medical Records, Technology
Decreasing Clinician Burden Through Compliance
Submitted by admin_4281 on February 26, 2020 – 2:06 am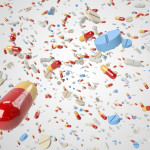 The Health and Human Services (HHS) recently released the final version of its plan to decrease clinician burden through incremental changes to push electronic health records (EHRs) toward interoperability. Healthcare DIVE brought this topic to us in their article, "HHS issues advice to lower EHR burden as industry awaits interoperability rules."
This is something the Center for Medicare and Medicaid Services (CMS) and the Office of the National Coordinator for Health IT have been working on since mid-2017. The strategy released includes very familiar suggestions with three primary goals outlined as the reduction of the time and effort it takes clinicians to record data in their EHR, reduction of the regulatory reporting requirements and improvement of the user experience of EHRs.
Government insiders have stated that the rules would be released early this year, they have missed the 90-day window for Office of Management and Budget review. The government can't eliminate outsized health IT burden on its own, and that addressing the myriad sources of clinician burden would take coordinated action from the public and private sectors.
Melody K. Smith
Sponsored by Access Integrity, delivering advanced technology solutions for full and complete compliant processing of medical transactions to the healthcare industry.
Photo, https://pixabay.com/illustrations/pill-capsule-flying-many-horde-1884777/
Tags: data, EHR (Electronic Health Records), Interoperability