Home » Features, Medical Records, Technology
Digital Health 2.0
Submitted by admin_4281 on February 24, 2020 – 2:06 am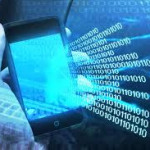 Digital innovations continue to change the world as we know it. Consumers use portable devices to access their medical information, monitor their vital signs, do their banking, make purchases, and carry out a wide range of tasks.
Remember going to the video store and browsing for a video or two to watch. Now we download it at home and watch it on television, a computer monitor, a tablet or even the phone. Our lives have been radically transformed through digital innovation and the future indicates that no area yet has experienced more change than our healthcare will in the coming days.
Medicine in particular is entering an age of democratization as power shifts from hospitals, doctors and other caregivers to patients. With the infiltration of digital devices into our daily lives, we have radically altered how we communicate with one another and with our entire social network at once. Everywhere we go, we take pictures and videos with our cellphone, checking in at locations to broadcast our whereabouts and I suppose, enhance our social value.
Medicine is about to go through its biggest metamorphisis in history. For the first time we can digitize humans. We can remotely and continuously monitor each heart beat, moment-to-moment blood pressure readings, the rate and depth of breathing, body temperature, oxygen concentration in the blood, glucose, brain waves, activity, mood – all the things that make us, well, us.
We can image any part of the body and do a three-dimensional reconstruction, eventually leading to the capability of printing an organ. Or, we can use a miniature, handheld, high-resolution imaging device that rapidly captures critical information anywhere, such as the scene of a motor vehicle accident or a person's home in response to a call of distress.
Think of the smart phone, which is not only a hub of telecommunications convergence, but also a remarkable number of devices all rolled into one gadget: camera, video recorder, GPS, calculator, watch, alarm clock, music player, voice recorder, photo album and library of books. Armed with apps, it carries out diverse functions from flashlight to magnifying glass. Then connect it to a wireless network, and this tiny device is a web surfer, word processor, video player, translator, dictionary, encyclopedia and gateway to the world's knowledge base. And all this on top of texting, emailing and providing phone service.
But now picture this device loaded for medicine, capable of displaying all of one's vital signs in real time, conducting laboratory analyses, sequencing parts of one's genome, or even acquiring ultrasound images of one's heart, abdomen or unborn baby.
In some health care systems, patients can now directly download their laboratory reports and medical records, which they were never allowed to do in the past. Any consumer with adequate funds can have his or her genome scanned or even wholly sequenced.
The future holds many scenarios with the advances of electronic health records (EHRs). Technology will continue to play more of a role in health care and in turn, our lives.
Melody K. Smith
Sponsored by Access Integrity, delivering advanced technology solutions for full and complete compliant processing of medical transactions to the healthcare industry.
Photo, https://pixabay.com/en/photos/smart%20phone/