Home » Technology
Government HIT Committee Finalizes Report
Submitted by admin_4281 on February 21, 2020 – 2:06 am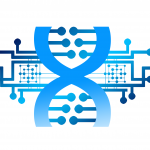 The Health Information Technology Advisory Committee (HITAC) recently finalized its list of 31 issues to tackle over the next two years and they include price transparency and third-party access to health data. Modern Healthcare brought this interesting topic to our attention in their article, "ONC advisory group wants to add price transparency, data privacy focus."
Those are not small topics by any stretch of the imagination. HITAC provides policy recommendations to Health and Human Services' (HHS) Office of the National Coordinator for Health Information Technology and in that capacity, voted to approve its annual report outlining the group's progress and recommendations for future activities.
All 31 tasks proposed in the report are related to three priority areas mandated by the Cures Act: interoperability, privacy and security, and patient access to information.
There were alos long-term opportunities that included recommending steps to improve interoperability with behavioral health and long-term care providers and reviewing the federal government's role in setting guidelines about interoperability at the state level.
Melody K. Smith
Sponsored by Access Integrity, delivering advanced technology solutions for full and complete compliant processing of medical transactions to the healthcare industry.
Photo, https://pixabay.com/illustrations/dna-evolution-technology-3778336/
Tags: data, EHR (Electronic Health Records), government, Interoperability