Home » Data, Medical Records
Healthcare Security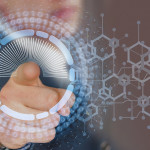 Information security is a key component of any healthcare organization. With the many electronic healthcare records (EHRs) and HIPAA privacy regulations, the average hospital or healthcare practice can become an inviting target for hackers looking to steal data. Information Week brought this interesting information to our attention in their article, "Machine Learning Targets the Opioid Crisis."
New York Presbyterian Hospital reports that they are attacked about a million times a day. This prompted Jennings Aske, chief information security officer, to create a cyber security strategy for the organization. Using platforms from Splunk allows the hospital to ingest logs from antivirus software, from the millions of events on the hospital's firewall, from the attacks on user accounts, and more.
Controlling security in all forms is concern for all healthcare providers. However, opioid security is a concern that most organizations don't have a good insight or handle on the scope of the problem. Opioid misuse and addiction in the U.S. has been called a crisis, an epidemic, and an emergency.
Melody K. Smith
Sponsored by Access Integrity, delivering advanced technology solutions for full and complete compliant processing of medical transactions to the healthcare industry.
Photo, https://pixabay.com/en/internet-cyber-network-finger-3484137/
Tags: data, EHR (Electronic Health Records), machine learning, Patient Safety, Security