Home » Data, Medical Records, Operations
Using Blockchain in Health Data Management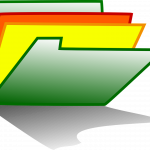 Five healthcare organizations are launching a blockchain pilot to help payers tackle mandated provider directories. Healthcare IT News brought this interesting information to our attention in their article, "Optum, UnitedHealthcare, Humana, others launch blockchain pilot."
UnitedHealthcare and Humana, Optum, Quest Diagnostics and MultiPlan anticipate the pilot will start in late spring through the summer with results expected this fall.
"I think the alliance is one of the first, if not the first, national blockchain alliances for healthcare," Mike Jacobs, a senior distinguished engineer at Optum, said.
The program will apply blockchain technology to improve the quality of data and reduce the administrative costs associated with insurers getting up-to-date healthcare provider demographic data.
There are multiple copies of data existing throughout a care process. Managed care organizations, health systems, physicians, diagnostic information service providers and other healthcare stakeholders typically maintain separate copies of healthcare provider data. This results in a time-intensive and expensive reconciliation process.
Melody K. Smith
Sponsored by Access Integrity, delivering advanced technology solutions for full and complete compliant processing of medical transactions to the healthcare industry.
Photo, https://pixabay.com/en/folder-documents-papers-files-28127/
Tags: blockchain, cyber attack, cyber security, data, EHR (Electronic Health Records), Patient Care, Patient Safety, Quality Controls