Home » Medical Records
More Meaningful Use
Submitted by admin_4281 on October 31, 2016 – 2:04 am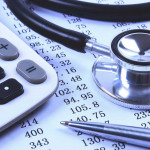 The final rule for implementing the Medicare Access & CHIP Reauthorization Act of 2015 is due out in the next month. It spells out changes in reporting requirements that will determine whether providers are reimbursed. Healthcare DIVE brought this news to us in their article, "How CMS hopes to make Meaningful Use more meaningful."
Another part of it will include an attempt to clarify the meaningful use program. Is it over or will it be replaced with something better? Meaningful use was mandated by the Health Information Technology for Economic and Clinical Health (HITECH) Act, and it would take another act of Congress to do way with it.
The Center for Medicare & Medicaid Services (CMS) issued the proposed final rule back in May. The proposed regulations would base clinician pay on four performance categories: quality, advancing care information, clinical practice improvement activities, and cost. It was originally conceived as a way to get providers to demonstrate "meaningful use" of a certified electronic health record (EHR). In 2015, 96% of non-federal acute care hospitals had adopted certified EHR technology, up from 71.9% in 2011.
Melody K. Smith
Sponsored by Access Integrity, delivering advanced technology solutions for full and complete compliant processing of medical transactions to the healthcare industry.
Photo, http://www.healthline.com/health-news/defrauding-medicare-is-multibillion-dollar-industry
Tags: CMS, EHR (Electronic Health Records), incentives, Meaningful Use