Home » Medical Records, Technology
Rumor Has It
Submitted by admin_4281 on October 28, 2016 – 2:06 am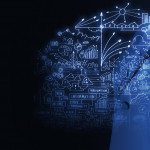 There is a lot of presumption taking place but if any or all of it turns out to be correct, it could mean that Apple is getting in the electronic health record (EHR) business. Med City News brought this information to us in their article, "Could Apple be working on an electronic health record?"
Apple recently posted and then deleted a job listing seeking a lawyer specializing in healthcare data privacy and FDA compliance. One could assume (be careful) that indicates the position was filled. Already in the Apple employee ranks are nearly 100 employees with experience in healthcare or "with significant medical backgrounds." Apple also recently hired Dr. Mike Evans, a digital health guru and YouTube star from Canada.
All of this could mean even a bigger impact on digital health than a potential EHR. Only time will tell.
Melody K. Smith
Sponsored by Access Integrity, delivering advanced technology solutions for full and complete compliant processing of medical transactions to the healthcare industry.
Photo, http://technologyventures.constellation.com/