Home » ICD-10, medical coding
Grace Period Over
Submitted by admin_4281 on October 26, 2016 – 2:02 am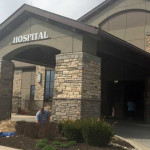 Healthcare organizations must now focus on ICD-10 codes with more specificity. For the most part this shouldn't be a challenge. However, smaller providers may find some struggles. Health Data Management brought this news to us in their article, "Small providers may struggle as ICD-10 'grace period' ends."
The Centers for Medicare and Medicaid Services (CMS) will no longer will be accepting unspecified codes on Medicare fee-for-service claims. The year of coding flexibilities that CMS agreed to last year in cooperation with the American Medical Association has expired and will not be extended.
This should not be a big deal for providers, as many commercial health insurers did not offer providers any coding flexibility, requiring them to use specific ICD-10 codes. In addition, the grace period did not apply to hospitals and even from the physician standpoint it was limited in its impact because it only applied to post-payment reviews.
Melody K. Smith
Sponsored by Access Integrity, delivering advanced technology solutions for full and complete compliant processing of medical transactions to the healthcare industry.
Photo, http://www.kshb.com/news/local-news/americas-hospitals-are-closing-and-heres-why
Tags: ICD-10, Medical Coding