Home » ICD-10, medical coding
Time's Up
Submitted by admin_4281 on October 26, 2016 – 2:06 am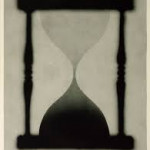 ICD-10 is now one year old and the grace period allowing unspecified codes has ended. Healthcare organizations now have new challenges to face. Health Data Management brought this information to us in their article, "Small providers may struggle as ICD-10 'grace period' ends."
While the transition from ICD-9 codes to ICD-10 is considered to be a success, the year of coding flexibilities that the Centers for Medicare & Medicaid Services (CMS) agreed to last year in cooperation with the American Medical Association has expired and will not be extended. Commercial health insurers did not provide any coding flexiblity so the end of the ICD-10 grace period should not be that big of a deal for providers.
Some expect health insurers to begin adjusting medical policies based on the new specificity offered by ICD-10. With the data they have collected for the past year, they have a better understanding where their greatest need for training lies. Healthcare organizations are encouraged to continue to monitor their documentation and work to improve it when necessary.
Melody K. Smith
Sponsored by Access Integrity, delivering advanced technology solutions for full and complete compliant processing of medical transactions to the healthcare industry.
Photo, http://www.tate.org.uk/art/artworks/ruscha-time-is-up-p11275
Tags: CMS, grace period, ICD-10, Medical Coding