Home » Medical Records
Personal Digital Health
Submitted by admin_4281 on October 24, 2016 – 2:02 am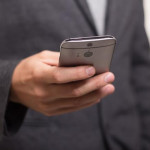 A recent survey queried 500 consumers who use mobile and/or internet-connected health applications/devices and are enrolled in a 2016 health plan. The results showed that more than 80% of physicians have adopted electronic health records (EHRs), and 60% of consumers who use digital health tools say they have an EHR. However, most are accessing their health record to simply "stay informed." This interesting information came from PR Newswire in their article, "60% of Digital Health Users Say They Have An Electronic Health Record, But Only 22% Use It To Help Make Medical Decisions: HealthMine Survey."
Only a small number of digital health users (22%) are accessing EHRs to help make actual medical decisions.
The future of EHR systems and health care in this country depends on increasing participation and improving EHR functionality. Indexing programs such as ICD Tagger can improve EHR systems by tagging and cross-checking records to increase the accuracy of their data, and perhaps save lives.
Melody K. Smith
Sponsored by Access Integrity, delivering advanced technology solutions for full and complete compliant processing of medical transactions to the healthcare industry.
Photo, http://www.medicaldaily.com/smartphone-app-patient-care-health-information-385963
Tags: data, patient engagement, personal health data, technology