Home » Medical Records, Technology
The Difference of Time
Submitted by admin_4281 on October 21, 2016 – 2:06 am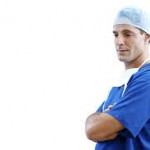 Differences between the single payer healthcare system in Canada and the multiple payers in the United States are not limited to technology. Patient outcomes in the two countries and the physicians' opinions of electronic health records (EHRs) have their own gaps. IT World Canada brought this information to our attention in their article, "Canadian, U.S. doctors hold different views on EHRs."
A study by Deloitte found that three out of four American physicians believe that EHRs increase practice costs, outweighing any efficiency savings, and seven out of 10 physicians think that EHRs reduce their productivity. Moreover, physicians are less likely to think that EHR capabilities support clinical outcomes than they did in the 2014 survey.
In another survey (not directly comparable) of primary care doctors findings in 2015 in 10 countries, including 2,284 Canadian physicians, found that 79 percent of physicians with electronic medical records (EMRs) said that they are able to generate a computerized list of patients by diagnosis compared to 20 per cent without an EMR and 62 percent can produce a list of patients overdue for tests or preventative care compared to those without an EMR at 11 percent.
Not apples and apples, but interesting data to demonstrate that maybe more time and more learning will be beneficial.
Melody K. Smith
Sponsored by Access Integrity, delivering advanced technology solutions for full and complete compliant processing of medical transactions to the healthcare industry.
Photo, https://pixabay.com/en/isolated-doctor-dentist-dental-care-1188036/
Tags: EHR (Electronic Health Records), EMR (Electronic Medical Records), Interoperability, physicians, Quality Controls, technology