Home » Data, Medical Records, Technology
Stimulating the Job Market
Submitted by admin_4281 on August 4, 2016 – 2:06 am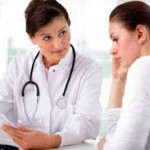 Technology and specifically electronic health records (EHRs) have long been blamed for time away from patients and a slower process of documentation, billing and reimbursement process. However, a recent report on Bureau of Labor statistics from May 2010 to May 2014 revealed a hospital employment increased of 1.7 percent. Healthcare Finance brought this interesting information to us in their article, "Hospital employment jumps nearly 2 percent with physicians, surgeons driving uptick."
Physicians and surgeons are leading the way with a 25.5 percent growth over that same time. Computer and math science positions also saw a considerable rise, coming in second with 17.9 percent growth.
This growth can be seen as a signal that hospitals have been more active in recent years in hiring physicians directly and their efforts to implement EHRs stimulated the growth in computer and math science positions.
We are always excited to see news about career opportunities stemming from medical coding, EHRs, healthcare information sciences, and the like.
Melody K. Smith
Sponsored by Access Integrity, delivering advanced technology solutions for full and complete compliant processing of medical transactions to the healthcare industry.
Photo, http://www.wilsonssyndrome.com/doctors/doctor-area/