Home » Medical Records
VA Revisiting EHR Project
Submitted by admin_4281 on March 22, 2016 – 2:06 am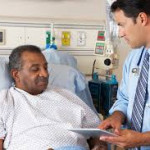 After many years and many more dollars spent pursuing a new electronic medical records system, the Veterans Administration (VA) is now indicating they may just pull the program entirely. This interesting news came to us from Federal News Radio in their article, "VA may abandon VistA as its long-term electronic health record solution."
A 2013 decision by the Veterans Administration and Department of Defense was to abandon an effort to create a joint medical records system in favor of two systems that communicate with one another.
The Veterans Affairs Department recently said it is now reassessing whether its existing VistA system still has a place in the long-term future of VA electronic health records, and has paused certain elements of VistA's ongoing modernization.
As recently as 2014, VA was so confident in VistA's long-term viability that it was publicly lobbying the Defense Department to adopt it as the military health system's own electronic health record (EHR).
Melody K. Smith
Sponsored by Access Integrity, delivering advanced technology solutions for full and complete compliant processing of medical transactions to the healthcare industry.
Photo, http://www.healthcareitnews.com/news/dod-va-when-will-your-ehrs-really-interoperate