Home » ICD-10, medical coding
Ready or Not
Submitted by admin_4281 on September 1, 2015 – 2:04 am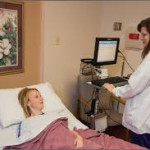 With October 1, 2015 right around the corner, many providers are wringing their hands worrying about whether they are ready for the ICD-10 coding classification transition. Diagnostic Imaging brought this news to us their article, "Are Practices More Ready for ICD-10 Than They Realize?"
Interestingly the recent Workgroup for Electronic Data Interchange (WEDI) survey revealed that less than half of physician practices surveyed (350 in total) said they would be ready for the switch. Unfortunately, only approximately 20 percent of physician practices said they have started or completed external testing, 15 percent have conducted impact assessments, and 40 percent said they'd test only with clearinghouses. Some professionals may in fact be ready but responded negatively because of the daunting work still ahead of them.
We know that medical coding requires specialized expertise and systems tailored to the regulatory requirements in which healthcare providers, hospitals, and doctors deliver their services. Training is very important. That is why Access Integrity provides training to a client's staff and then offers quality assurance and validation services.
Melody K. Smith
Sponsored by Access Integrity, delivering advanced technology solutions for full and complete compliant processing of medical transactions to the healthcare industry.
Photo, https://www.flickr.com/photos/usdagov/8575102773
Tags: ICD-10, Medical Coding