Home » ICD-10, medical coding
Approaching the Deadline
Submitted by admin_4281 on July 20, 2015 – 2:02 am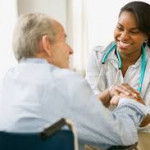 The healthcare industry is transitioning to the ICD-10 coding system in October 2015. Providers will need to have an aggressive action plan in place for meeting the many challenges associated with implementing the new code set, especially if they haven't progressed far in their planning. ICD-10 Monitor brought this information to our attention in their article, "A High-Impact, Low-Cost Approach to Physician Practice ICD-10 Implementation in 2015."
Many practices began their ICD-10 implementation processes early, partly because they were working on a 2014 deadline date. Those efforts had to be put on hold following the one-year delay in April 2014.
Complex coding requires training. Access Integrity's machine-assisted indexing system, ICD Tagger, specializes in complex coding, tagging, and indexing. Many widely used tagging systems lack a user-friendly interface and may not implement a rigorous ANSI compliant coding subsystem. Access Integrity's solutions are ANSI compliant and implement state-of-the-art technology to speed tagging and reduce errors.
Melody K. Smith
Sponsored by Access Integrity, delivering advanced technology solutions for full and complete compliant processing of medical transactions to the healthcare industry.
Photo by Myfuture.com, https://www.flickr.com/photos/myfuturedotcom/6052491503 / CC BY-ND 2.0
Tags: ICD-10, Medical Coding