Home » ICD-10, medical coding
Physicians Are Stepping Up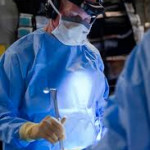 There are rumors more than every once in a while that proclaim that physicians are leaving their calling because of the ICD-10 coding classification implementation, or maybe it is the Affordable Health Care Act forcing them to embrace electronic health records (EHRs), or because they didn't meet the requirements for the Meaningful Use incentives to embrace digital medicine. Whatever the reason(s), is it really happening? This interesting topic was brought to our attention by Healthcare Finance in their article, "The ICD-10 doctor exodus: Fact or fiction?"
Rumors aside, there doesn't seem to be evidence that physicians nearing retirement are calling it quits early to avoid the heavy lifting required in the switch to ICD-10 by October 1, 2015.
ICD-10 will result in a five-fold increase in the number of diagnosis codes, from the current 13,000 to 68,000. The challenge is real, even if the rumors aren't. Complex coding requires training. Access Integrity's machine-assisted indexing system, ICD Tagger, specializes in complex coding, tagging, and indexing. Many widely used tagging systems lack a user-friendly interface and may not implement a rigorous ANSI compliant coding subsystem. Access Integrity's solutions are ANSI compliant and implement state-of-the-art technology to speed tagging and reduce errors.
Melody K. Smith
Sponsored by Access Integrity, delivering advanced technology solutions for full and complete compliant processing of medical transactions to the healthcare industry.
U.S. Air Force photo by TSgt Matthew Smith, http://commons.wikimedia.org/wiki/File:U.S._Air_Force_Lt._Col._Richard_Degrosa,_left,_an_emergency_room_doctor_with_the_86th_Medical_Group,_performs_a_simulated_exploratory_laparotomy_in-flight_surgery_aboard_a_C-17_Globemaster_III_aircraft_during_140117-F-RW714-777.jpg
Tags: ICD-10, Medical Coding, Quality Controls