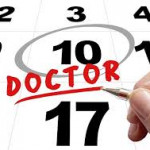 Health care changes on a daily basis, so why wouldn't the careers and roles? There's little doubt that the role of the CIO will be dramatically different in just a few short years. This interesting topic came from CIO in their article, "Predicting the Role of Healthcare CIOs in 2020."
The key word for 2020 will be collaboration. That is, if it isn't today. Work and progress cannot be done in a silo. It is very similar to health care itself. Collaboration with patient care is essential to recovery, and now with electronic health records (EHRs), sharing data and information for the positive outcome of a patient's medical condition is the ultimate in collaboration.
Start preparing for the future today. Get your physicians and other medical staff involved in the electronic systems now. Getting them invested and communicating now will help everyone in the end — the patient, the practice, and the future of health care.
Melody K. Smith
Sponsored by Access Integrity, delivering advanced technology solutions for full and complete compliant processing of medical transactions to the healthcare industry.
Image, http://pixabay.com/en/time-doctor-doctor-s-appointment-481445/ / CC0 1.0