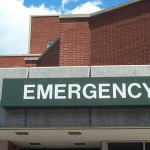 Last week, the House Appropriations Committee approved a fiscal year 2015 budget plan that would withhold 75% of the funding the Department of Veterans Affairs (VA) requested for electronic health record (EHR) system upgrades until the department can prove that it has made progress on EHR interoperability. It is expected that the committee's budget bill for the Department of Defense (DOD) will reflect the same language.
The iEHR project was a joint integrated EHR platform between the VA and DOD intended to make the current EHR system more interoperable. This interesting information came to us from iHealth Beat in their article, "Lawmakers To Withhold Funding Until VA, DOD Make EHR Progress."
Everyone is facing a challenge with technology, but it seems that the VA hasn't recognized the full benefit of EHRs. As more continue to adopt this technology, the information will be used at every stage of provider/patient transaction. Using an automated indexing system like ICD Tagger from Access Integrity will ensure compliant processing of healthcare transactions.
Melody K. Smith
Sponsored by Access Integrity, delivering advanced technology solutions for full and complete compliant processing of medical transactions to the healthcare industry.
Photo by Taber Andrew Bain, https://www.flickr.com/photos/andrewbain/521898569/ / CC BY 2.0