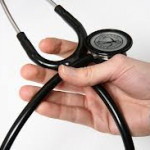 Nowadays you hear "There's an app for that" quite often. However, in the healthcare world, it is fast becoming codes, codes, and more codes. The odder the better. This interesting information came to us from The Washington Post in their article, "When squirrels attack! There's a medical code for that."
For decades now, the American healthcare system has relied on the International Classification of Diseases, ICD-9 to be specific. This year the entire healthcare system will transition to ICD-10 – a bigger, bolder, and maybe better coding classification system. The new system has five times the number of diagnostic codes, reaching up to and past 68,000, with much more granular and detailed terms to define what ails us.
Access Integrity's machine-assisted indexing system, ICD Tagger, specializes in complex coding, tagging, and indexing. Many widely used tagging systems lack a user-friendly interface and may not implement a rigorous, ANSI compliant coding subsystem. Access Integrity's solutions are ANSI compliant and implement state-of-the-art technology to speed tagging and reduce errors.
Melody K. Smith
Sponsored by Access Integrity, delivering advanced technology solutions for full and complete compliant processing of medical transactions to the healthcare industry.
Photo by Katrin Morenz, http://www.flickr.com/photos/diekatrin/4298328221/ / CC BY-SA 2.0