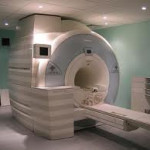 One of the many benefits of electronic health records (EHRs) is the reduction in duplicative and unnecessary tests. This not only saves the patient time and discomfort, but also saves them money. Unnecessary testing has long been responsible for spiraling healthcare costs. Healthcare IT News brought this to our attention in their article, "EHR rethink may reduce unneeded tests."
The American Board of Internal Medicine Foundation has launched a "Choosing Wisely" campaign to eliminate or at the very least, reduce some of the often overused screenings and treatments. It stresses the importance of having the right health care, not just more health care.
As EHRs become the industry standard, the information contained in them becomes even more vital. With Access Integrity's automated indexing system, your systems will perform effectively, making that information work for the patient and the provider alike.
Melody K. Smith
Sponsored by Access Integrity, delivering advanced technology solutions for full and complete compliant processing of medical transactions to the healthcare industry.

Photo by Image Editor, http://www.flickr.com/photos/11304375@N07/3081315619/ / CC BY 2.0