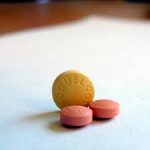 Electronic health records (EHRs) can help standardize medication reconciliation for hospitalized patients. There are challenges such as data quality, technical, and workflow issues; however they aren't insurmountable. eWeek brought this interesting news to us in their article, "Electronic Health Records Help With Medication Reconciliation."
The key challenges to effective medication reconciliation include improving access to reliable medication histories, refining EHR usability, engaging physicians more fully, and routinely sharing patient information with the next providers of care. Those do not sound like challenges that are unique to medication reconciliation; they also apply to patient care and technology in general. We already know that technologies won't be used consistently and to their fullest extent without buy-in from physicians and other clinical staff. It is key to driving this process, and providers will be able to see direct, meaningful benefits to efficiency and quality.
This clinical transformation is taking place everywhere, in big cities and with small providers. Look to professionals for guidance and assistance. Access Integrity can provide training and offer quality assurance services, reducing the risk of coding errors and incorrect tags. Access Integrity is fully ANSI compliant and can help reduce costs in the workflow.
Melody K. Smith.
Sponsored by Access Integrity, delivering advanced technology solutions for full and complete compliant processing of medical transactions to the healthcare industry.
Photo, http://en.wikipedia.org/wiki/Schizoaffective_disorder#mediaviewer/File:Seroquel_100_25.jpg / CC BY-SA 2.5