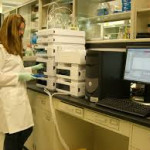 Electronic prescribing of controlled substances continues to increase in use and popularity. Part of this is due to the electronic applications that make it easy and safe to carry out. Of course, the use of electronic health records (EHRs) are also a catalyst for the growth in use due to the ability to collaborate on a patient's medical history and treatment. PRWeb brought this news to us in their article, "Hospitals, Doctors, Electronic Health Record Vendors Prepare for E-Prescribing Controlled Drugs."
Electronic prescriptions can reduce fraud, improve patient satisfaction, and help providers meet Meaningful Use electronic prescribing requirements. Providers looking to partner with a vendor in this field should take care to choose one who is in compliance and has certified their product by independent audit as the DEA requires.
Implementation of EHRs can help or hinder fraudulent behavior, depending on the software utilized. Healthcare professionals who utilize ICD Tagger have the tools of over three decades of experience at their fingertips, along with cross-referencing and error flagging, which when combined can help eliminate fraud and inadvertent coding errors. This customizable platform works with the healthcare industry to ensure a level of excellence regardless of office size.
Melody K. Smith
Sponsored by Access Integrity, delivering advanced technology solutions for full and complete compliant processing of medical transactions to the healthcare industry.
Photo, http://commons.wikimedia.org/wiki/File:Icos_Laboratories.JPG / CC BY-SA 3.0