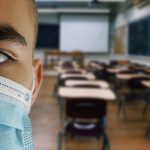 Recently, Congress passed the Consolidated Appropriations Act for the 2022 fiscal year, which includes an extension of current Medicare telehealth waivers for 151 days beyond the expiration of the public health emergency (PHE). This interesting information came to us from ICD10 Monitor in their article, "Telehealth: The Current PHE Status and What to Expect."
What does this mean for providers and patients?
This extension has Congress requiring the Medicare Payment Advisory Commission (MedPAC) and the Office of Inspector General (OIG) at the U.S. Department of Health and Human Services (HHS) to report on how well telehealth flexibility is working, and if more protection is needed against fraud. They are also looking at the cost impact of telehealth to the Medicare program for the long-term.
The implementation of electronic health records (EHRs) can hinder fraudulent behavior among staff, or help prevent the appearance of fraudulent behavior. Healthcare professionals who utilize ICD Tagger have the tools of over three decades of experience at their fingertips, including cross-referencing and error flagging, which when combined can help eliminate fraud. This customizable platform works with the healthcare industry to ensure a level of excellence, regardless of office size.
Melody K. Smith
Sponsored by Access Integrity, delivering advanced technology solutions for full and complete compliant processing of medical transactions to the healthcare industry.
Photo, https://pixabay.com/photos/school-mouth-guard-mask-corona-5058305/