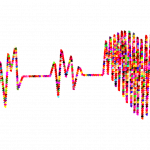 A recent survey of healthcare executives revealed their lack of trust when it comes to data. This is especially ironic given they are fundamental to making clinical and business decisions. Fierce Healthcare brought this interesting news to our attention in their article, "Most healthcare executives don't trust their organization's data, survey finds."
Having confidence that your organization's data is healthy and ready to act on is the key to making successful use of your data.
More than 80% reported that having high quality data is a top priority and vital to informed decisions. About half believe data integration and interoperability are the greatest barriers when it comes to data analytics.
No matter how good your analytics are, you're not getting anywhere if you can't trust your data. You also have to access your data. Making data accessible is something we know a little about. Whatever you are searching for, it is important to have a comprehensive search feature and quality indexing against a standards-based taxonomy.
The future of health care in this country depends on increasing participation and improving electronic health record (EHR) functionality. Indexing programs such as ICD Tagger can improve EHR systems by tagging and cross-checking records to increase the accuracy of their data, and saving lives.
Melody K. Smith
Sponsored by Access Integrity, delivering advanced technology solutions for full and complete compliant processing of medical transactions to the healthcare industry.
Photo, https://pixabay.com/vectors/electrocardiogram-blood-pressure-ekg-2858693/