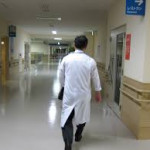 Healthcare organizations are once again counting down to the October 2015 ICD-10 compliance deadline. It feels like the Caddy Shack movie and the ultimate in deja vu. We have been here many times. A recent survey revealed that a majority of larger providers are ready to conduct end-to-end testing. However, smaller organizations—such as physician practices—appear less equipped to test. In addition, they are not aware of when their business partners will be prepared to conduct testing. Health Data Management brought this information to us in their article, "Healthcare Organizations Show Mix of Concern, Optimism about ICD-10."
Medical coding and charting require specialized expertise and systems tailored to the regulatory requirements in which healthcare providers, hospitals, and doctors deliver their services. Training is very important. That is why Access Integrity provides training to a client's staff and then offers quality assurance and validation services that can accomplish the following:
Minimize the risk of a coding error
Identify inappropriate or inadvertently applied tags
Display a "map" of coding distributions to allow management to get a bird's-eye view of the coding assignment flow.
Melody K. Smith
Sponsored by Access Integrity, delivering advanced technology solutions for full and complete compliant processing of medical transactions to the healthcare industry.
Photo by Yuya Tamai, https://www.flickr.com/photos/tamaiyuya/6103129560/ / CC BY 2.0