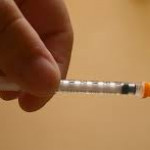 In addition to managing the transition to a new coding classification, healthcare providers are converting to electronic health records (EHRs), and many are finding this additional task cumbersome. Some are referring to it as "busy work" in lieu of patient care. Some patients are feeling deprived of some one-on-one with their physician, since they are too busy keying information into the EHR. This interesting topic was found on Argus Leader in their article, "Conversion to electronic records piles work on top of care, doctors say."
The future of EHR systems and health care in this country depends on increasing participation and improving EHR functionality. Indexing programs such as ICD Tagger can improve EHR systems by tagging and cross-checking records to increase the accuracy of their data, and perhaps helping to saving lives.
Melody K. Smith
Sponsored by Access Integrity, delivering advanced technology solutions for full and complete compliant processing of medical transactions to the healthcare industry.
Photo by Melissa Wiese, http://www.flickr.com/photos/42dreams/485746241/ CC BY 2.0