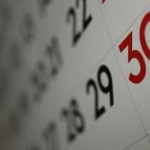 Even with the delays, physicians are still asking for more delays of the ICD-10 coding classification implementation. Many of their fears involve the financial implications and impact on their cash flow. Experts keep the fear fresh with their warnings that they may have to survive without reimbursement revenue for six months after October 1, 2015. Government Health IT brought this news to us in their article, "8 tips for avoiding ICD-10 revenue disruption."
There are some steps that medical practices can take to mitigate the risk of reimbursement delays and lessen the impact on their cash flow. Of course, at the top of that list is stockpiling cash reserves now. Unfortunately, few physicians see that as a practical possibility.
Second on the list is to reduce their accounts receivable time frame as much as possible. The targeted goal is less than 30 days.
And rounding out the top three is proper investments in help to get medical claims out the door as soon as possible. It may be worth it to hire more medical coding or billing staff who will get the claims coded right.
Melody K. Smith
Sponsored by Access Integrity, delivering advanced technology solutions for full and complete compliant processing of medical transactions to the healthcare industry.
Photo by Dafne Cholet, https://www.flickr.com/photos/dafnecholet/5374200948/ / CC BY 2.0