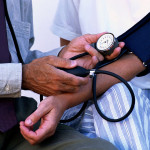 The federal government is working on the details of a 10-year plan to put in place standards for electronic health records (EHRs). This interesting information was found on The Business of Federal Technology in their article, "DeSalvo: Time for the heavy lifting on health record interoperability."
The Office of the National Coordinator for Health IT (ONC) is trying to create a system that enables both a continuous record of individual patient care and a broader understanding of public health.
This includes data from social and human services agencies, patient-generated health data, and information from fitness trackers and other wearable devices, as well as genomic information and other microdata that will come into play as precision medicine becomes a regular part of clinical care.
Technology provides tools to improve upon the current systems. Machine-aided indexing solutions, such as Access Integrity's ICD Tagger, can make the transition a little easier.
Melody K. Smith
Sponsored by Access Integrity, delivering advanced technology solutions for full and complete compliant processing of medical transactions to the healthcare industry.
Photo, website of the Governor of Volgograd Oblast, http://www.volganet.ru/news/archive/news/news/2009/09/news_14063.html, republished at http://commons.wikimedia.org/wiki/File:Blood_pressure_measurement_(2009).jpg / CC BY-SA 3.0