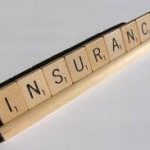 We have heard time and time again about the increase in the number of ICD-10 codes compared to ICD-9 – five times the number. But despite the quantity, how is ICD-10 more valuable than its predecessor?
There is research being done now with ICD-9 data, but with the details available with a more specific code structure, that kind of research can be much more comprehensive in both study and results. Government Health IT brought this news to us in their article, "Will ICD-10 data be more valuable than ICD-9?"
Access Integrity's M.A.I. machine-assisted indexing system and specialists in complex coding, tagging, and indexing can minimize the risk of coding errors with proper training and quality assurance. Many widely used tagging systems lack a user-friendly interface and may not implement a rigorous ANSI-compliant coding subsystem. Access Integrity's solutions are ANSI-compliant and implement state-of-the-art technology to speed tagging and reduce errors.
Melody K. Smith
Sponsored by Access Integrity, delivering advanced technology solutions for full and complete compliant processing of medical transactions to the healthcare industry.
Photo by Chris Potter, www.stockmonkeys.com / CC BY 2.0