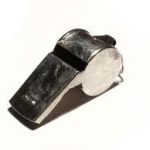 According to the Medicare Newsgroup, the Federal Bureau of Investigation has estimated that money lost to fraud each year totals between 3 and 10 percent of all healthcare billings. This sobering statistic is even more sobering when you learn that the federal government recovers less than 1 percent of the billions of dollars lost to fraud each year. This relevant information in the world of Medicare fraud was found in the Grand Rapids Business Journal in their article, "Whistleblowers play an important role in fighting fraud."
The False Claims Act covers any federal government money lost to fraud, but healthcare fraud is certainly among the largest areas in which fraud occurs. In order to recover the lost money, the government relies heavily on whistleblowers — or relators as they are formally referred to — to provide information on the wrongdoings of an organization. Being a whistleblower is not an easy road, and often the whistleblower has participated in the fraud.
The implementation of electronic health records (EHRs) can help ensure the accuracy of healthcare billing, depending on the software utilized. Healthcare professionals who utilize ICD Tagger have the tools of over three decades of experience at their fingertips, including cross-referencing and error flagging, which when combined can help eliminate erroneous billing. This customizable platform works with the healthcare industry to ensure a level of excellence regardless of office size.
Melody K. Smith
Sponsored by Access Integrity, delivering advanced technology solutions for full and complete compliant processing of medical transactions to the healthcare industry.
Photo by Richard Wheeler, http://en.wikipedia.org/wiki/File:Pea_Whistle.jpg / GNU FDL, version 1.3