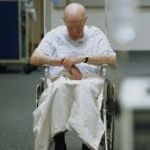 No one has ever agreed that healthcare costs are reasonable or as expected. In fact, it is always quite the opposite. So when asked the question, does billing fraud drive up the cost of health care — the answer seems obvious. This interesting topic was brought to us by ABC 30 Action News out of Fresno, California in their story, "Fraud driving up cost of health care."
One of the most common types of healthcare fraud involves the provider billing for a more expensive procedure or test than you actually got. It predominantly happens with Medicare and is a growing problem as more and more people live longer and are ultimately receiving Medicare benefits.
A facility or provider can help ensure accuracy in coding by installing an automated indexing system like Access Integrity to flag incorrect tags and other discrepancies. It's clear that there is no room for careless error.
Melody K. Smith
Sponsored by Access Integrity, delivering advanced technology solutions for full and complete compliant processing of medical transactions to the healthcare industry.