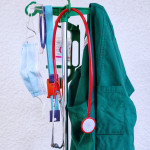 The COVID-19 pandemic accelerated the digital transformation in all industries, nowhere more than healthcare. This interesting information came to us from Business Post in their article, "Connecting the dots in digital healthcare."
This is true not just in the United States, but also in other countries. For example, health and social care services in Ireland are undergoing a system-wide reform and transformation. The reforms include a plan to put in place modern 'e-health' infrastructure and improve data, research and evaluation capabilities. Coincidentally, the implementation was planned for the same year the pandemic struck.
The COVID-19 pandemic has pushed healthcare to engage in data sharing and research partnerships, facilitating new strategies that many hope will endure after the crisis subsides.
As the pandemic continues on, leaders from all areas of healthcare are partnering to better understand COVID-19 and further facilitate data sharing going forward.
Melody K. Smith
Sponsored by Access Integrity, delivering advanced technology solutions for full and complete compliant processing of medical transactions to the healthcare industry.
Photo, https://pixabay.com/photos/medical-stethoscope-facemask-5738236/