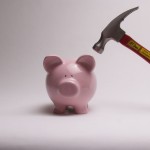 Many healthcare information professionals are very vocal about the delay being harmful to the process and overall technology improvement of health care. But is the delay as harmful as many say? Healthcare Informatics brought this news to our attention in their article, "Opposing Viewpoints: Provider Organizations Give Differing Perspectives on What the ICD-10 Delay Really Means."
Provider organizations are worried about how the delay will affect their financials. The American Health Information Management Association (AHIMA) expressed deep disappointment in the results of President Obama signing the "doc fix" bill into law. They estimate that another one-year delay of ICD-10 would likely cost the industry an additional $1 billion to $6.6 billion on top of the already incurred costs from the previous one-year delay.That is a lot of zeros.

Access Integrity continues to work toward the goal, regardless of the date. The current coding classification system – ICD-9 – works great in our product, as will ICD-10.
Melody K. Smith
Sponsored by Access Integrity, delivering advanced technology solutions for full and complete compliant processing of medical transactions to the healthcare industry.